Collective amnesia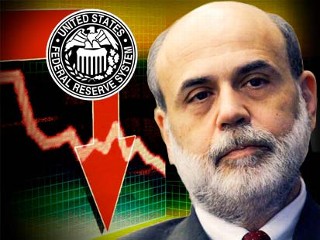 Federal Reserve chairman Ben Bernanke conceded earlier this month that another cut to the Fed's benchmark rate will have limited impact on the economy.
(ABC News Photo Illustration)
The myth of more
Life's void
Exiled emotion, the future results of collective amnesia:
Bush/Cheney's CIA Leak Transcripts Not Protected By Grand Jury Secrecy













http://Stingflation.com ... Global crisis energy Exxon ...
www.youtube.com/watch?v=p0TCdX2tQqQ
Sudden Wealth Curse
10 months ago: Russian President Vladimir Putin, center, and the Netherland's Prime Minister Jan Peter Balkenende, left, enter a hall for a signing of documents ceremony in the Moscow Kremlin, Tuesday, Nov. 6, 2007, with Dutch gas company Nederlandse Gasunie NV President Marcel Kramer, right, in the background. Russian and Dutch officials signed an agreement Tuesday to include Dutch gas giant Nederlandse Gasunie NV in the Baltic Sea pipeline designed to bypass several European countries and ship Russian gas directly to Germany.
more soon...
---
Page mailing to a friend temporary disabled